Check out this incredible Fall Collab at
Dazzling Scraps
.
For a $5.00 purchase you can get this incredible Collab free.
Seventeen incredible designers got together to create this special
collab!! You won't be disappointed!! I guarantee it!!!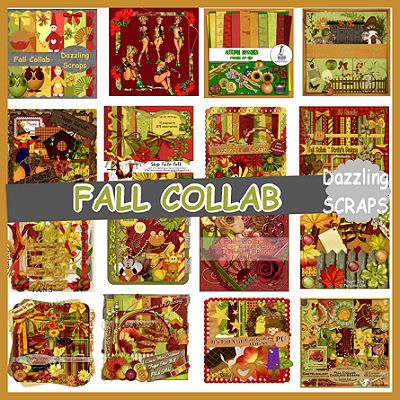 Click on the preview above to go to the store!!!
You really have to go check this out. The preview does not
do it justice!!!
Here is a tutorial by one of our CT members, Brandy, using my
part of the collab.
Click on the tag above to go check out all of Brandy's tutorials
using this incredible collab!!!!