Just got a new kit up in all my stores.
This one is called Love My Lipstick and was inspired
by a color palette called lips. I thought it was pretty and made
a kit!!!
Here is a preview of it!!!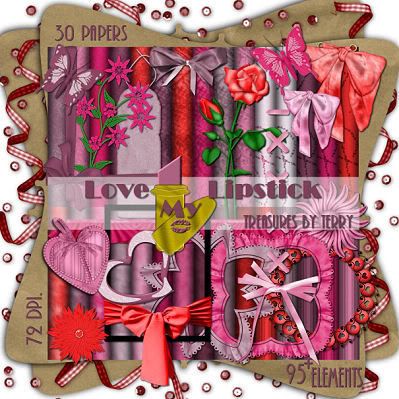 Available in all my stores. Links to the right!!!